Browse our employers
Browse our employers
Click and interact directly with our Premier Employers on LiketoBe to find out more about their career opportunities.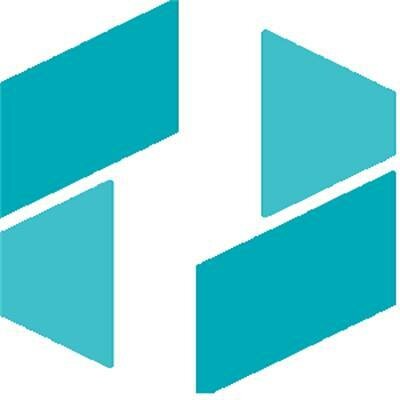 ---
Alliance Homes Group
We are a community based social housing provider operating in the West of England. We currently own and manage around 6,500 homes and employ 500 staff, have an annual turnover of £43 million and work in partnership with local, regional and national agencies to deliver our services. As well as providing homes that are affordable in terms of rent and running costs, we also provide a range of care and support services to help individuals get the most out of life. Feel free to ask us any questions you may have on our Forum!
---
Alliance Learning
Alliance Learning based in Bolton is one of largest independent Apprenticeship training providers in the North West and has over fifty years experience in the training industry. We specialise in Engineering Apprenticeships but we also deliver Business Administration, Customer Service, Childcare and Team Leading / Management. So whether you have just left school or college, a young person thinking about your future career or an adult looking for a career change, our full-time Apprenticeship programmes will provide you with the skills to kick-start your career
---
Apprentices
Inmarsat's apprenticeship programmes provide tailored support and development in a range of positions across the business and are often supported by professional bodies or lead to qualifications in the industry. Julie Hyam: "Our apprentices are diverse, passionate about what they do and focused on developing their skills. They have phenomenal careers ahead of them and I'm proud of the part Inmarsat plays in its commitment to support them become the very best versions of themselves, adding true value and fresh thinking to the areas of the business in which they work."
---
Apprenticeship Support and Knowledge Project
We provide impartial apprenticeship information to young people in schools and colleges, as well as parents and teachers.
---
We believe that everyone, everywhere has a right to a Higher Education. It's a path that leads to both personal progress and enrichment. For some though, there are hurdles along the way – whether its geographical constraints, financial concerns, family commitments or just not quite believing you can do it. Our ambition is to make Higher Education more accessible, engaging and beneficial to people everywhere and our flexible online and full-time study programmes and supportive learning experience make us experts in online Higher Education. With Arden University you can study for Foundation, Degree, Master's and MBA programmes and when you study is up to you. We deliver Distance Learning programmes where all of your study is done online or face-to-face study in centres across the UK in London, Birmingham and Manchester, and also in Berlin, Germany. So whether you are looking for full-time or part-time study programmes, at Arden University we believe we can offer a course to suit you.
---
Argyle Community Trust
WE are proud to be the official charity for Plymouth Argyle Football Club. Argyle Community Trust uses the prestige of football and the reach of the club to inspire, engage and help people of all ages, achieve their full potential. Argyle Community Trust has a clear vision, along with our national partners, to be an active, inspirational and inclusive community hub for the South West region. We aim to have a positive impact on a range of groups within society and to provide the local community with the opportunity to explore their full potential, improve their life chances and aspirations through the power of football and Plymouth Argyle FC. We are hugely proud to say we have changed lives and inspired people over the past 20 years and envisage this to continue for many years to come. We offer a large range of activities and programmes from football to nationally recognised educational qualifications, from health to social action and disability. To ensure we remain focused and true to our aims we have a strategy showcasing what we do and how we we intend to continue and build upon our work. Our Community Strategy builds on Argyle Community Trust's desire to make a change to people's lives using the power of Plymouth Argyle Football Club. The populations that we serve face barriers in relation to health, well-being, education, employment, levels of physical activity, high deprivation in some areas and low attainment levels. Through the work undertaken as part of our last strategy, through research and consultation there is clear evidence to indicate our work is needed within our community. National, regional and local plans reflect the work that we undertake with the aim of breaking down the barriers stated above.
---
Aspiring Futures
Aspiring Futures team is the Careers, Advice and Guidance Service for young people in the Wigan borough. We work with young people from the Year 7 through to 19yrs (25 with an EHCP) to inspire, raise aspirations and plan for future career options and pathways.
---
Assystem
Assystem is a world-leading nuclear engineering company boasting a 6000-strong team of nuclear experts spread across sixteen countries. We believe nuclear energy is the cornerstone of the energy transition, as the only feasible low-carbon replacement for fossil fuels capable of satisfying baseload electrical demand. What's more, the long lifespan of nuclear plants has the potential to provide thousands of long-term jobs across the UK. We're working on a wide range of complex and cutting edge projects in the UK, including Hinkley Point C, the UK's first new nuclear power plant in 25 years, the UK Small Modular Reactor Programme, and a range of nuclear fusion projects for the UK, France and China.
---
Astley Media
#CIPR award winning marketing agency helping brands cut through the noise to stand out, connect with their audiences and make a difference.
---
Avon and Somerset Police
Avon and Somerset Police is a progressive and caring organisation of over 6,000 people. As the seventh largest police force in England and Wales, we serve a population of more than 1.65 million, across a large and diverse area. We police 1,855 square miles and service a diverse population of 1.65 million people and approximately 679,000 households across Bath and North East Somerset; Bristol; Mendip; North Somerset; Sedgemoor; Somerset West and Taunton; South Gloucestershire; and South Somerset Avon and Somerset Constabulary aim: - To reduce crime and make a real difference to the communities, - Provide support and reassurance to people as many will look to you for guidance and protection. - Play a vital role in the delivery of our police service and protecting the public.
---
Avon Wildlife Trust is committed to enabling wildlife to survive and thrive across the region. More than 18,000 members, 3,500 volunteers and a dedicated staff team work together to make our local area wilder and make nature part of life, for everyone. Avon Wildlife Trust is an independent charity.
---
Avon Wildlife Trust
Avon Wildlife Trust is the largest local charity working to protect wildlife and inspire people in the West of England. We work across the old county of Avon and cover the four local authority areas of Bristol, Bath and North East Somerset, South Gloucestershire, and North Somerset. We care for 30 nature reserves - from ancient bluebell woods to Iron Age forts, nationally important wetlands which are a haven for rare, wading birds, and wildflower meadows. Our educational and community programmes help people of all ages connect with and benefit from the natural world around them - and take action themselves to help nature's recovery. We work with landowners in the countryside across our region to reverse the decline in wildlife by creating connected living landscapes.
---
Babbasa
Babbasa is a youth empowerment organisation aimed at supporting young people from underrepresented backgrounds with their professional ambitions.
---
Babcock is a leading provider of critical, complex engineering services which support national defence, save lives and protect communities. We focus on three highly regulated markets – defence, emergency services and civil nuclear – delivering vital services and managing complex assets in the UK and internationally. We are a trusted partner who understands the key roles that our technology, our expertise, our infrastructure and our assets play in ensuring our customers can deliver. We share risk with them in delivering innovation, and we share the benefits. We deliver vital services and manage complex assets on behalf of our customers across three key markets; defence, emergency services and civil nuclear. You could be part of this, leveraging our technology, our expertise, our infrastructure and our assets to ensure our customers can deliver. For more information on Babcock International, please view our website page here: https://www.babcockinternational.com/
---
Balfour Beatty
Balfour Beatty is a leading international infrastructure group. With 26,000 employees, we provide innovative and efficient infrastructure that underpins our daily lives, supports communities and enables economic growth. We finance, develop, build and maintain complex infrastructure such as transportation, power and utility systems, social and commercial buildings.
---
Bath College
Bath College is about… Developing skills Inspiring individuals Encouraging all We provide innovative training to develop skills, inspire individuals, enrich the wider community and encourage all to achieve and progress. More than 1400 courses available from entry to degree level. Providing education and training to 10,000 learners across two campuses in Bath & North East Somerset annually. The largest provider of apprenticeships in the area.
---
BD
BD is one of the largest global medical technology companies in the world and is advancing the world of health by improving medical discovery, diagnostics and the delivery of care. The company supports the heroes on the frontlines of health care by developing innovative technology, services and solutions that help advance both clinical therapy for patients and clinical process for health care providers. BD and its 70,000 employees have a passion and commitment to help enhance the safety and efficiency of clinicians' care delivery process, enable laboratory scientists to accurately detect disease and advance researchers' capabilities to develop the next generation of diagnostics and therapeutics. BD has a presence in virtually every country and partners with organizations around the world to address some of the most challenging global health issues. By working in close collaboration with customers, BD can help enhance outcomes, lower costs, increase efficiencies, improve safety and expand access to health care. For more information on BD, please visit bd.com or connect with us on LinkedIn at www.linkedin.com/company/bd1/ and Twitter @BDandCo.
---
BluescreenIT
Bluescreen IT Ltd is a specialist IT & Cyber Security training and apprenticeship provider, offering short, intensive technical IT training courses in preparation for CompTIA, Microsoft, Cisco, Check Point, ISC2 and many more. The group also provide expert support in all aspects of Cyber Security Monitoring, Detection and Reporting Regular public courses are run from our Plymouth training centre, as well as courses delivered at the client's premises for groups. We are an authorised Pearson Virtual University Enterprise Testing Centre where clients are able to sit examinations with us on our site. BluescreenIT Ltd also offer a digital Traineeships for 16 - 24 years of age that are fully funded by the government. We also offer a number of digital apprenticeships that include vendor qualifications like CompTIA, Microsoft, Cisco and many more!
---
Bristol City Council
The Young Careers and Pathways team is based within the Employment, Skills and Learning department for Bristol City Council. We have the responsibility of the statutory duty for the council to ensure that all young people aged 16 - 18, and up to 25 with an EHCP. We are here to ensure that they are supported, tracked and encouraged to make positive decisions about post 16 progression routes into education, employment and training. We also have a bespoke pre 16 programme - Bristol WORKS that develops aspirational experiences of work for young people from Year 7 - 11 within school settings as part of the careers curriculum. We are active members of the good practice CEIAG network based in Bristol. For more info please contact [email protected] or check out the website on https://www.bristol.works/ We are keen to be linked with local Bristol provision as we work to ensure the future progression for Bristol's young people. If you are Bristol based and working with young people and would like to be part of our 'into learning network' that meets virtually to share opportunities for young people please contact the team on [email protected] to be added. You can find the post 16 directory for 2020 and 2021 within our resources on our profile.
---
Bristol Old Vic Theatre School
Bristol Old Vic Theatre School is one of the most successful and well-respected conservatoire drama schools in the UK. We provide Higher Education courses for undergraduate and postgraduate students. We attract the very best talent in students and staff, and our courses are recognised nationally and internationally as a benchmark of quality in professional acting, technical, production and management training. We offer courses in Acting, Production Arts, Costume, Directing, Writing, Voice Studies, Scenic Art and Design.
---
Bristol Pound
Bristol Pound is currently in the process of transitioning to a new financial product, that will be called Bristol Pay. The Bristol Pound local currency was launched in 2012 and quickly became the UK's largest complementary currency. It focused on encouraging people to shop with local independent businesses, and on encouraging those businesses to localise their supply chains. We've learned a lot from running the currency for 8 years, and we feel that now is the time to address some of the wider issues we face, by operating at scale and encouraging people to engage with each other and the city's problems through a completely new sort of complementary currency or token. Bristol Pay will be an e-wallet platform for the whole city. We want to make a form of digital money that is truly accessible to everyone. We want to operate at scale so that we can channel surpluses from transaction charges back into funding social and environmental projects across the city. We want to experiment with tokens to encourage the development of the sharing economy, and to engage people with changing their lifestyles to address the issues in Bristol's One City Plan - like being a carbon neutral city by 2030. Together we can create a money system that is part of the solution in creating an economy that works for people and planet.
---
Bristol Rovers Community Trust
Bristol Rovers Community Trust works with a wide spectrum of the community offering social inclusion, health, education and sports participation projects to give people the opportunity of enhancing and improving their life choices. We aim to engage and inspire people of all ages as well as unite the communities in which they live. We are the charity linked to Bristol Rovers Football Club, we run and organise numerous projects across the city to engage people of all ages, backgrounds, abilities and up bringing's. We run a post 16 college courses for when students finish school. This involves enrolling onto a Level 3 BTEC in Sport whilst playing in a full time football programme representing Bristol Rovers in an EFL league against other clubs up and down the country. This course can lead onto a foundation degree with us, university in the UK or US and careers in coaching, teaching, physiotherapy and many more within the sporting industry.
---
British Army
THE BIGGEST TEAM YOU'LL EVER JOIN The Army is the biggest team you'll ever join, and our key purpose is to defend the interests of the UK and our overseas territories But it goes further than that. We'll be called upon to support peacekeeping missions, help people affected by natural disasters and work to prevent terrorism all over the world. So, you could find yourself taking part in operations overseas, but you'll also be able to learn a trade and master new skills that will set you up for life.   WHEN YOU JOIN THE REGULAR ARMY, YOU'LL BE A FULL-TIME SOLDIER You'll live and work on military bases, either in the UK or overseas – but that doesn't mean you have to give up your old life. Unless you're away on operations or training exercises you'll normally work 8.30am to 5pm, Monday to Friday.  You'll also get 38 days leave a year, which is more than most civilian jobs.   DEPLOYMENT If you're deployed on operations, you're normally away for six months, but you'll get an extra four weeks off when you get back on top of your annual leave. What's more, you'll earn extra cash while you're away.   FREE TIME Outside work, you can spend your time however you choose, whether that's keeping up with hobbies, using the sports facilities on base, socialising or seeing family. When you're living with your friends in Army accommodation, you won't have to look far for someone to talk to or ways to relax.   You'll face the challenge of serving on operations, using your skills where they're needed most. You'll also get to take part in training exercises in places like Canada, Belize in Central America or Brunei in South East Asia. What's more, you'll have lots of opportunities for Adventurous Training – these are outdoor activities that will develop key skills like leadership, teamwork, fitness and courage.  It's great fun too! Whatever you're good at, chances are you can do it in the Army. There are hundreds of jobs to choose from and they all offer the chance to get qualified and work with some great people.     LEADING FROM THE FRONT Army officers lead and care for their soldiers. They make sure that their teams of soldiers have the right skills and motivation to perform at their very best.   You can start your Army officer career at the age of 18 - you don't need to have a degree, just good A Levels (or equivalent). If you're keen to join the Army as an officer but you're still in education, you might be interested in applying for a scholarship or bursary, which will give you extra financial support while you study, before graduating and heading to Sandhurst for officer training.  Once you've started at Sandhurst, you'll learn military skills, while building on your leadership skills as well as making friendships that will last a lifetime. After your training, Army life will vary depending on the capbadge that you choose. You'll find yourself in a management role, with a team of soldiers working for you from the start. You'll combine your leadership skills with your subject knowledge to make sure that your team works efficiently and as well as they can. You'll also enjoy fitness, travel and adventure as part of your Army life. CONFIDENCE THAT LASTS A LIFETIME Whichever career you choose, a role in the Army is challenging, fulfilling and above all full of opportunities to develop yourself. Please explore out stand to find out more  
---
British Army - Plymouth
The British Army protects the United Kingdom's interests at home and abroad, providing a safe and secure environment in which all British citizens can live and prosper. We offer over 76 different entry level jobs, and in each and every one of these positions are opportunities for gaining skills and qualifications. No matter what your background or experience, you can find where you belong in the British Army. We'll help you uncover strengths you didn't know you had, and you'll feel the benefits not just for your Army career but wherever your career leads afterwards.